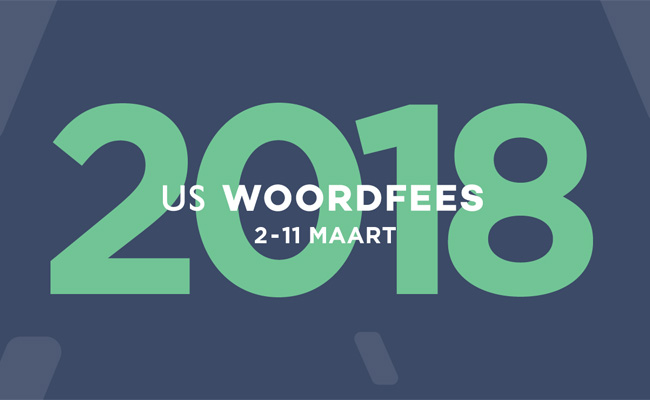 US-studente in die kollig by Woordfees
Die US Woordfees word vanjaar 19 jaar oud en die Universiteit Stellenbosch gaan ook hierdie geleentheid gebruik om sy eeufees te vier. Daarnaas sluit die Woordfees-program ook hordes Maties (en oud-Maties) in, so vanjaar het jy nie 'n verskoning om die fees mis te loop nie. Luke Smith en S.Z. Minnaar het 'n lys van toneelstukke deur Matie-studente saamgestel wat jy behoort te gaan kyk. #buylocal
Tabula Rasa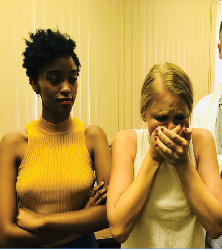 Sy wil nie gekondisioneer word nie. Nie op so 'n manier nie. Plaas haar in 'n vertoonkas. Stroop haar tot op die been en maak haar jou pop. Tabula Rasa is meer as woordkuns – dit is 'n menslike eksperiment. Die stuk bied 'n unieke blik op die mens as heerser, kondisionering en die wetenskap. En niks is eenvoudig nie. Hierdie woordkunsproduksie is oorspronklik deur dramastudente by die US Drama Departement ontwikkel. Tabula Rasa bevat selfgeskrewe, sowel as bekende skrywers se werk.
Met: Kyla Jansen, Gizela Conradie, Nicolette van Schalkwyk, Elizabeth van Vuuren, Danya van der Merwe, Dijan Botha, Veronique Jephtas, Marilize du Plessis.
Venue: kykNET Fismer
3 Maart 18:00
9 Maart 16:00
R80 | R60 student | R90 by die deur
The B File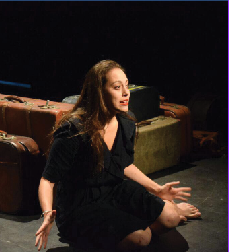 Beatrice is searching for a home. She is many things – a wanderer, a refugee, a woman – but she wants to be a settler. She must embrace the past, present and future if she wants to discover her true self. However, grief, curiosity and desire stop her from unpacking her suitcase. Beatrice is a woman on the edge, asking: "How am I going to make the things I want happen?" This production was originally developed by drama students at the SU Drama Department and includes an all-female cast.
With: Marichje de Nekker, Carla Smith, Melanie Scholtz, Emily-Rose van Diemel, Rene Cloete. Director: Caitlin Wiggill. Technical: Ilge-Mari Schutte
Venue: HB Thom-laboratorium
5 March 20:30
6 March 13:00
R80 | R60 studente | R90 at the door
NRNNSA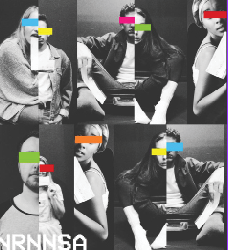 NRNNSA of die Nuwe Republiek van die Nuwe Nuwe Suid-Afrika handel oor ses gesinne wat elk 'n sonplek-kie in die Nuwe Republiek van die Nuwe Nuwe Suid-Afrika soek, want in die huidige Suid-Afrika is dinge nie aldag so vreeslik nuut nie (want transformasie is al wat tel!) Dit is 'n bitter snaakse, fel kompetisie. Dié satiriese toneelstuk is oorspronklik deur dramastudente by die US Drama Departement ontwikkel en is verlede jaar as die beste produksie by die Vrynge van die Vrystaat Kunstefees aangewys.
Met: Lara de Bruijn, Kristin Pienaar, Hendrik Nieuwoudt, Reuben Murphy, Conradie van Heerden, Devonecia Swartz, Carla Smith. Regie: Mercy Kannemeyer
Venue: HB Thom-laboratorium
2 Maart 20:30
4 Maart 13:00
8 Maart 13:00
R90 | R50 studente | R100 by die deur
Hoekom is die badkamer se vloer nat?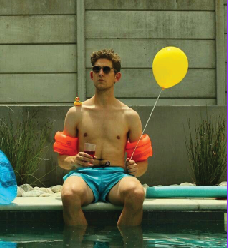 'n Partytjie ruk hand-uit. 'n Man verjaar. 'n Seun verdrink. Man vier sy 20ste verjaardag by seun se begrafnis. Man beskou dit as sy plig om die mensdom uit sy foute te laat leer en om sy medemens te verlos van die erns. Spermselle, kampeerders, ruimtevaarders, studente en 'n Afrikaanse gesin in die suidelike voorstede. En wat maak Patricia Lewis daar? In dié satire sal jy dalk jouself in die spieël herken. Hierdie stuk het beste regie en beste tegniese versorging by die 2017 US Toneelfees gewen.
Met: Hendrik Nieuwoudt, Kristin Pienaar, Andries Meyer, Robert Hindley en Jordyn Linklater. Regie: Reuben Murphy. Tegnies: Ilge-Mari Schutte
Venue: HB Thom-laboratorium
5 Maart 17:00
8 Maart 17:00
10 Maart 13:00
R100 | R50 studente | R120 by die deur
Kommapunt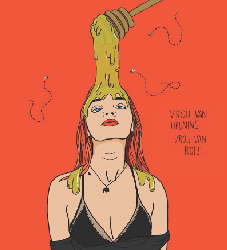 Hierdie produksie het verlede jaar met die Woordtrofee vir beste nuwelinge weggestap en is vanjaar terug op die planke. Temas rondom depressie, selfmoord en geestesgesondheid word in hierdie produksie aangeraak. Die vyf akteurs daag konvensies uit met verskeie persoonlike verhale en belydenisse wat jou sal skok, ontroer, inspireer en laat lag. Dit sluit alles in van poësie en fisiese teater tot survival stories oor herkoms, seks en hoop. Die toneelstuk word in Afrikaans, Engels en Xhosa aangebied.
Met: Du Toit Albertze, Marichje de Necker, Suzanne Koen, Francois du Plessis en Lisa Strydom. Regie: Du Toit Albertze.
Venue: HB Thom-laboratorium
2 Maart 17:00
11 Maart 17:00
R90 | 100 by die deur