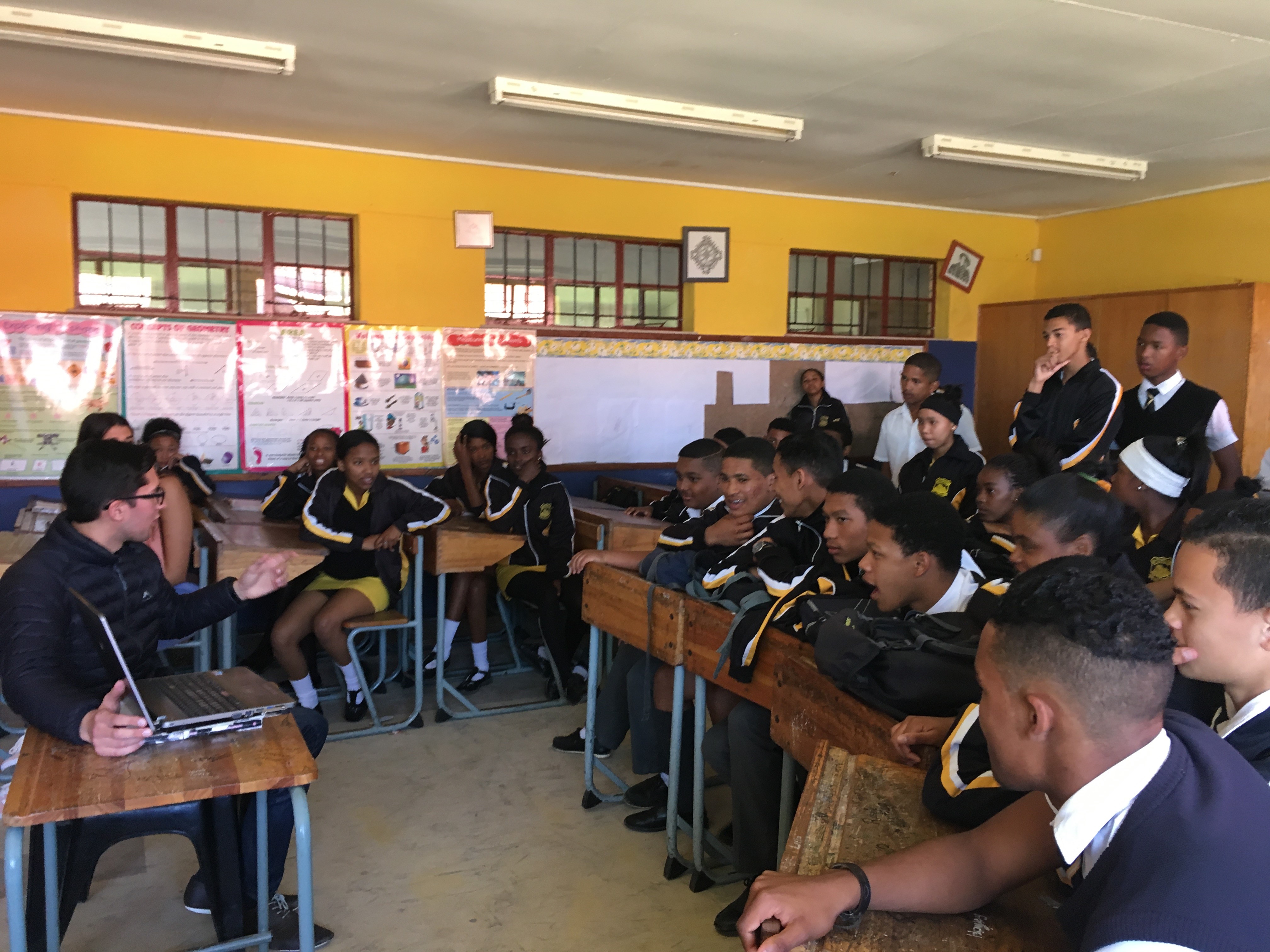 Legal aid clinic educating others
Dané  Dooge
The Legal Aid Clinic that forms part of Stellenbosch University's (SU) Law Faculty, has been delving into financial
literacy education projects to further individuals' fundamental constitutional rights.
On 8 July 2015, Judge Siraj Desai ruled in favour of the SU Legal Aid Clinic that a remuneration seizure order issued in a jurisdiction other than in which an individual lives and works, is illegal and that an order issued by the clerk of the Court is unconstitutional.
The impact of this ruling on the credit and legal field is nationwide and at all levels of society. After Judge Desai's ruling in 2015, the clinic has been involved in numerous projects which educate those in need of advice on their rights and monetary issues.
Chantelle Louw, the organiser of the Financial Literacy Projects, said "we hope that, ultimately, with this project we can ensure not only our students' success and employability, but also demonstrate that intellectual resources can be used to address evolving socio-economic challenges.
"With this in mind, we have established the Financial Literacy Project (FLP) that comprises participants from both the Faculty of Law and the Faculty of Management Sciences."
The FLP's aim is to achieve a multicultural understanding.
"You have farm workers who lack basic financial literacy skills. This includes things like how to draw up a budget or how to save or how to plan financially for their future. This will usually fall within the knowledge fields of the financial planning students. On the other hand, you have the scenario where these individuals are already overindebted with no idea where to turn, what their rights are and what remedies are available to them. This is where our Law students can offer their legal knowledge to assist," Louw said.
FLP is currently focusing on empowerment sessions for learners in secondary schools, as well as farm workers.
These sessions aim to provide individuals, who lack basic knowledge of financial concepts and do not have the skills they need to make decisions advantageous to their economic well-being, with the means through which they can acquire the essential.
The long-term goal for the FLP is to provide a way for these members of our society to migrate out of poverty.
Louw said that with a broader notion of community engagement combined with the interdisciplinary approach, they can strengthen reciprocal, sustainable community partnerships hat are equipped to respond to socio-economic issues, which in turn are vital to our increasingly diverse populations and their representative institutions."
Students who voluntarily participate also benefit from the project.
"It provides students with the opportunity to attend consultations with clients, which exposes them to typical everyday socio-economic causes that have a negative impact on the lives of members of the community," Louw said.
Photo: Dané Dooge