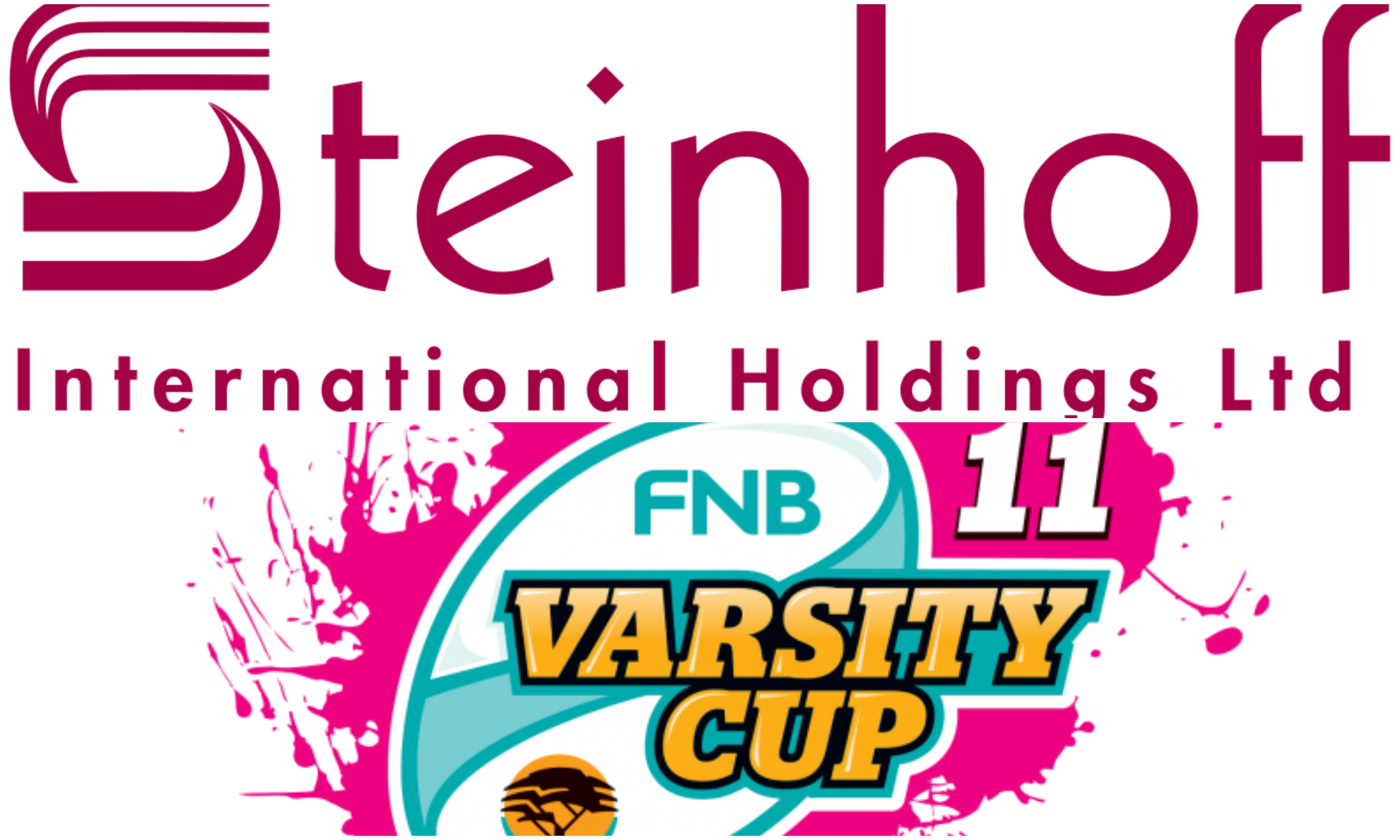 Annerine Snyman
AFRIKAANS VOLG
Less than four weeks before the eleventh annual Varsity Cup kicks off, the tournament's management has announced the discontinuation of one of its main sponsors, Steinhoff International.
This might not come as a shock since Steinhoff has admitted to "accounting irregularities" within the firm. The company's share price has also drastically declined after CEO Markus Jooste stepped down from his position late last year.
According to a statement made yesterday on Varsity Cup's website the organisation is in the process of finding "alternative sponsorship opportunities". It also states that the planning for this year's competition is at an "advanced stage" and that the organisation, along with its partners, are working together to ensure a successful tournament.
Steinhoff has been a title sponsor alongside First National Bank since the commencement of the competition in 2008.
Steinhoff is also a sponsor at the Maties Rugby club and thus far no statement has been made whether the agreement between the company and Maties Rugby will be affected.
Maties' first match for 2018's tournament is against the University of Johannesburg and will take place on 29 January at 19:00 at UJ Stadium.
Varsitybeker sal sonder Steinhoff voortgaan
Minder as vier weke voor die aanvang van die elfde jaarlikse Varsitybeker-toernooi, het die toernooi se bestuur aangekondig dat een van die toernooi se hoofborge, Steinhoff International, se borgskap gestaak is.
Dit word moontlik nie as 'n skok geag nie, aangesien Steinhoff tot "rekenkundige onreëlmatighede" binne die maatskappy erken het.
Die maatskappy se aandeleprys het ook drasties afgeneem nadat die hoofuitvoerende beampte, Markus Jooste, laat verlede jaar uit sy posisie getree het.
Volgens 'n verklaring wat gister op die Varsitybeker webtuiste uitgereik is, is die organsasie reeds in die proses om "alternatiewe borgskapgeleenthede" te vind. Daar word verder aangevoer dat die beplanning vir vanjaar se kompetisie op 'n "gevorderde stadium" is, asook dat die organisasie met sy vennote saamgespan het om die kompetisie se sukses te verseker.
Steinhoff was saam met First National Bank die titelborge sedert die kompetisie se aanvang in 2008.
Steinhoff borg ook Maties Rugbyklub en tot dusver is daar geen verklarings uitgereik in verband met die ooreenkoms tussen die maatskappy en Maties Rugby nie.
Maties se eerste wedstryd vir 2018 se toernooi is teen die Universiteit van Johannesburg en vind 29 Januarie om 19:00 by UJ Stadion plaas.