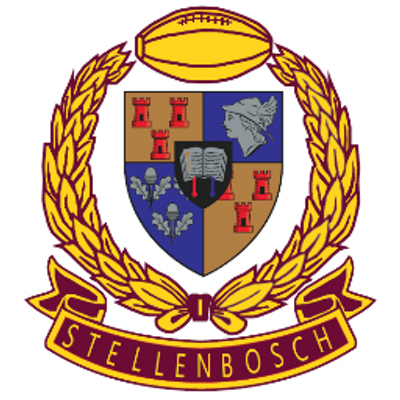 Maties dominate UJ in first Varsity Cup match
Annerine Snyman
Maties kicked off the eleventh annual Varsity Cup on a high note by beating UJ 3-31. The match took place this evening at a lively and wet UJ stadium.
Within three minutes of the match Maties put the first points on the scoreboard with a try by Michal Haznar after the forwards gave the team an advantage with a maul. Shortly after UJ converted a penalty, to close the gap slightly at that stage. This was the only time UJ put points on the board.
Immediately after the conversion Maties called a Power Play, one of the newly introduced rules for this year's competition. Maties capitalised on the opportunity with a try by Duncan Saal and a conversion.
Maties made the most of the slippery play and scored another try before halftime. UJ tried to slow Maties down with a Power Play just after the try, but couldn't seize the opportunity.
Saal stood out for Maties and scored another try just after halftime solidifying a bonus point. Saal was also chosen as the Player that Rocks for his outstanding play.
The last try for the match, which was also the team's bonus try, was scored by Maties vice-captain Johan Momsen after an excellent setup by replacement hooker HJ Luus.
Overall Maties had powerful scrums and made good metres with most of their mauls.
"The boys really brought it tonight and like I said I'm really proud," said first time Maties captain, Niel Oelofse, after the match.
Oelofse said he would like to think that Maties will be the most entertaining team in the competition.
Oelofse also mentioned that the team's preparation this year is "the best we've ever had". He also praised the forwards for working hard thus making the backline's job easier.
Maties take on Shimlas on 5 February at the Danie Craven Stadium for round two of the competition. Be sure to buy tickets on www.webtickets.co.za at Pick 'n Pay or at the stadium.
Tries
Maties: Michal Haznar; Duncan Saal (2); Wilmar Arnoldi; Johan Momsen.
Penalties
UJ: Jean-Luc Cilliers.
Conversions
Maties: Chris Smith.