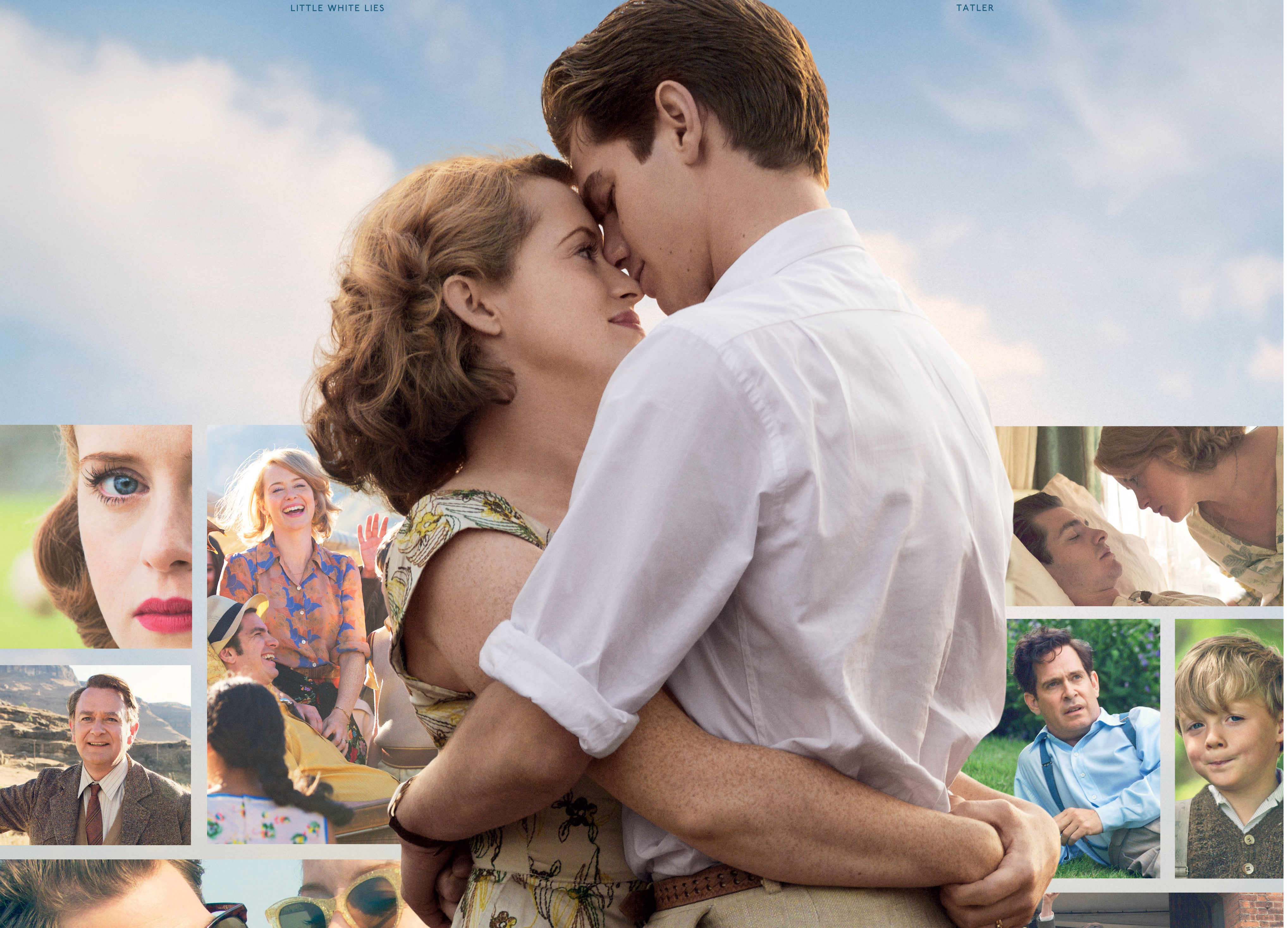 Breathe is a celebration of life
Rebecca Pitt
Andy Serkis's directorial debut, Breathe, succeeds in a difficult task: he captures joy in the face of the devastating disease, polio.
The non- fictional tale follows both the exuberant and all inspiring love between Robin and Diana Cavendish (played by Andrew Garfield and Claire Floy) and the great escape adventure of a man who refused to succumb to confinement.
Serkis brings compassion and empathy to the drama. The film takes off in the 1950's where for young Robin and Claire the world is their oyster. They live in a whirlwind of parties, tea, tennis, cricket and traveling.
However at age 28, Robin becomes paralyzed with polio, confined to the four walls of a hospital, and given a time limit on his life of only a few months.
Determined to live a full life together, Diana breaks Robin free from the hospital beds in order to raise their son, Jonathan (Dean-Charles Chapman). Robin becomes a medical miracle: well-exceeding his life expectancy, traveling and devoting his life to other polio patients.
Written by William Nicholson (nominated twice for an Academy Award), shot by the three-time Academy Award winner Robert Richardson and produced by Jonathan Cavendish himself as a tribute to his father. Breathe's stellar cast and team calls for all to notice and all to see.
The film, which meets the likes of The Theory of Everything, shadows the somber reality at hand by rather highlighting a celebration of life. We are reminded that in a time where disaster looms, we should not be afraid to smile.
"That was interesting," Robin deadpans after the dog unplugs his home respirator, leaving him writhing in suffocation. These moments occur so often that you are left laughing and crying all at once.
I found the film valuable and touching. Serkis's depiction of celebrating life, not mourning over it encourages you to always seek an adventure- to see the fear and, do it anyway.
Garfield's portrayal of Robin was superb. You could sincerely feel how imprisoned Robin felt in his own body.
The film sent me on a roller coaster of emotions: I was laughing, crying, smiling, crying then laughing again.
The fact that the story is based on true events magnifies all emotions, importance and relevance of the film.
In a heart breaking speech Robin reminds us of the importance of life: " I don't want to just survive; I want to truly live."
Breathe will be released nationwide on January 19, 2018.
Watch the trailer here: