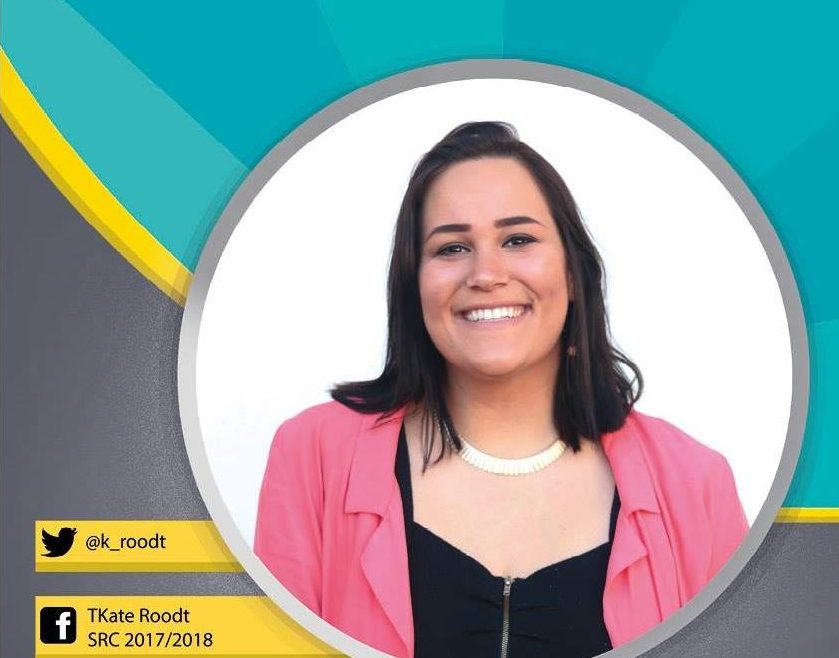 SRC vice-chair quits after 29 days
Ané Van Zyl
Kate Roodt, Student Representative Council (SRC) vice-chairperson and member of Senate, resigned from her position on Sunday.
According to her letter of resignation, she resigned due to "personal and academic reasons".
Lwando Nkamisa, SRC chairperson, said that the SRC candidate who did not make it onto the original SRC with the most votes fills the space when a resignation is received within the first 40 days of office.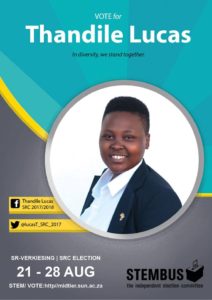 If the SRC members agree, Roodt's space on the team will be filled by first year LLB student Thandile Lucas who received 1 001 votes in the election.
"It is unfortunate that Thandile has to do this, but unfortunately no one could foresee it. We will now have a SRC meeting on 18 October to introduce Thandile to the team, and to elect the new vice chair," said Nkamisa.
Lucas said that it would be premature for her to comment at this point.
Nkamisa explained that the other SRC members will have an opportunity to run for the position as vice-chair, and either keep their current portfolio or leave it vacant.
"Thandile will then either take up the portfolio left to her, or create a new portfolio for the SRC."
Roodt, previous prim of Sonop, was also elected to represent the SRC in the university Senate. The seat is now also left vacant. Nkamisa said that elections for the seat will also be completed at the next SRC meeting.
"Kate was an integral part of the team, and we wish her well in her future endeavours. We respect her decision and will continue supporting her," Nkamisa said.
This is not the first time an SRC member has resigned within the first 40 days of office.
In March this year Romek Sadowski resigned from the SRC after he lost to Nomzamo Ntombela for the position of chairperson.
Reggy Kgatle was then appointed in his place.