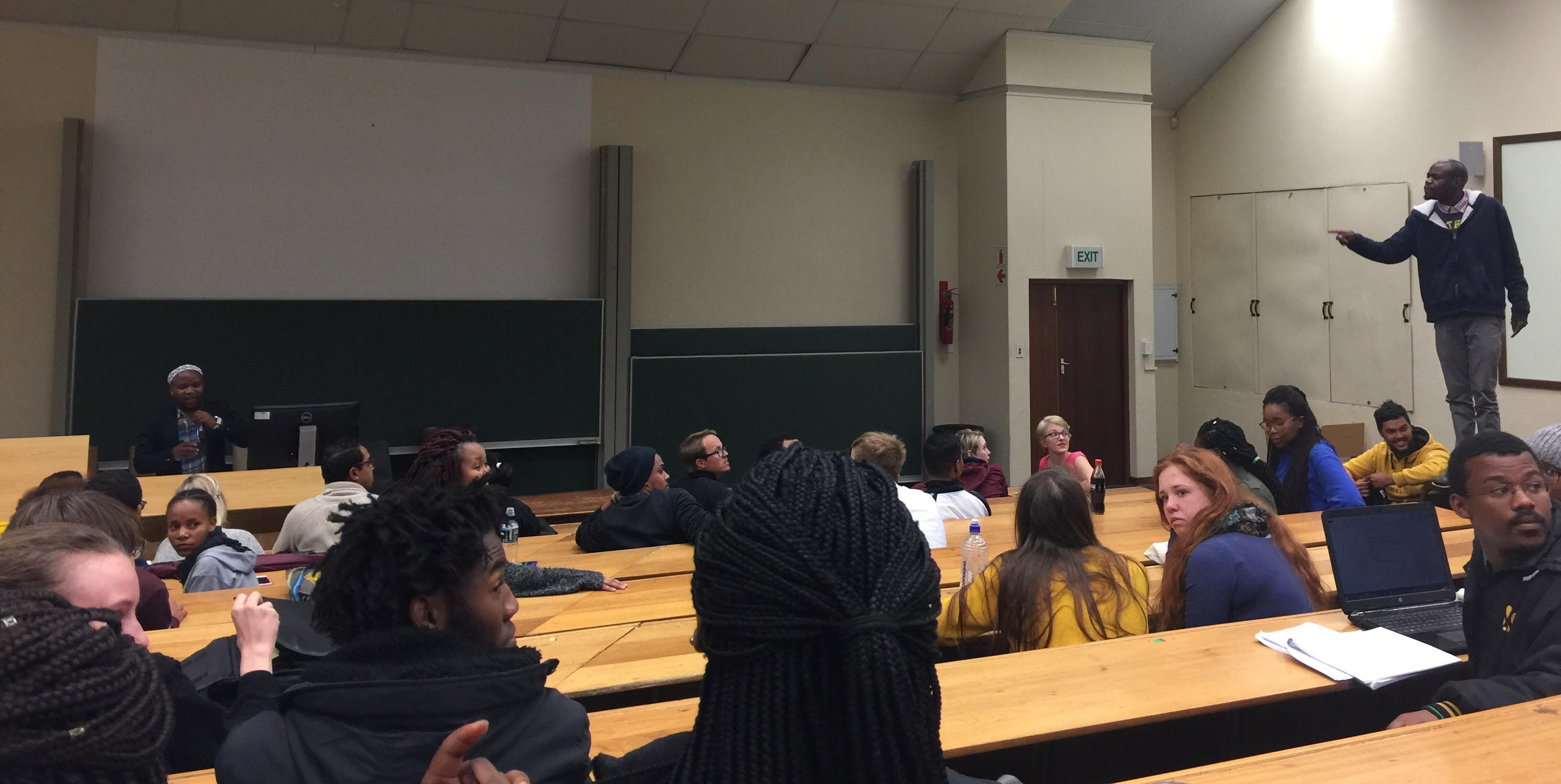 SRC proposes new fees model
Ingrid Heÿdenrÿch
The SRC will propose a way forward to the university after rejecting the fee increase that was announced by Stellenbosch University (SU) on 11 October.
Zander Prinsloo, the treasurer of the SRC, presented the suggestion of the SRC at a meeting that was held at the GG Cillie building on 19 October.
The SRC's proposal entails that all students with a household income of below R122 000 will have all of their tuition paid for, including extra costs such as lodgings and internet costs.
The missing middle (students with annual household incomes of between R122 000 – R600 000) should pay a decreased fee. This decreased fee will not surpass an amount of more than two thirds of the students' degree programme cost. Prinsloo also pointed out that bursaries awarded to the missing middle will also work parallel with this decrease in costs.
Prinsloo also said that merit bursaries and recruitment bursaries should be reevaluated, in order to make sure that funding is going to the right people, since most of the people that receive these bursaries come from quintile 5 schools.
According to Prinsloo a task team will be focusing on the model that the SRC has proposed following a meeting with the Rector's Management Team (RMT).
Lwando Nkamisa, chairperson of the SRC, said that the SRC was not involved in the decision by the university to increase fees.
He also pointed out that it was problematic for the university to announce the fee increase before the fees report by the Department of Higher Education is released.
Prinsloo emphasized that the SRC's proposal is not accepted yet, and may still be rejected by the university. He also said that the goal is for the proposal to be accepted for 2018, but that it might only also be implemented further into the future.
A petition was sent around during the meeting, where students could add their signature if they were against the fee increase announced by the university. It will be sent to the RMT, as well as the new minister of higher education, Hlengiwe Mkhize.