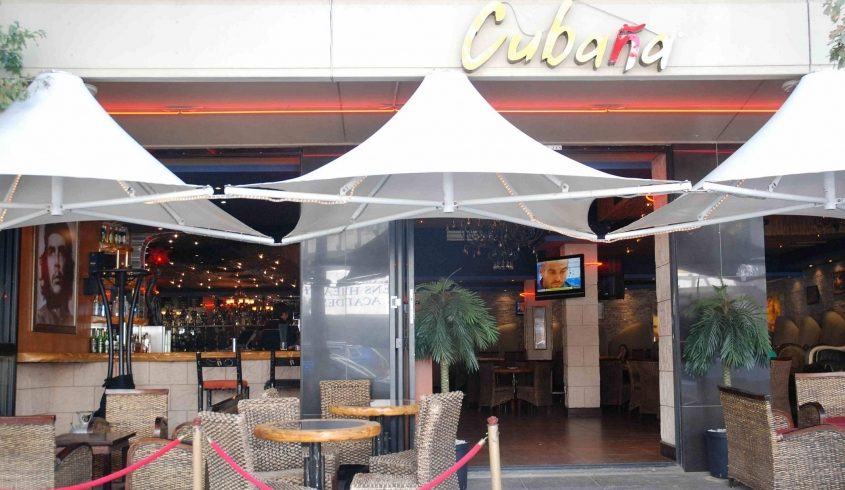 Shooting at Cubana kills two
Editorial team
A shooting in Cubana has left two people dead and another injured.
The shooting happened around 00:50 on Friday night at the popular club in Plein Street.
According to Zenovia Sedeman, communications officer of the Stellenbosch SAPD, a 40-year old man  was shot four times. Three of the four shots was taken to the head.
The other victim who had fatal injuries was a 30-year old woman from Soneike.
A 24-year old woman from Strand was also injured and is being treated in Stellenbosch Medi-Clinic.
The man was the target and the other two victims were hit by stray bullets.
Sedeman said that the male victim allegedly went outside, when he suddenly turned around and went inside. Thereafter the suspected shooter ran inside after him.
According to Semone Eaglevon, who was working at Hussar Grill across the street at the time of the shooting, the shooter already had the gun pointed when he ran into Cubana.
He was wearing a hoodie with a print.
According to Sedeman the man ran into the kitchen and fell, where he was shot.
"People in Cubana ran outside immediately. There was one girl with blood on her face, but not from the shooting, maybe from falling or something like that," Eaglevon said.
"The suspect went outside and sped away with another suspect in an unidentified vehicle," Sedeman said.
Video footage still needs to be looked at.
Eaglevon said that the ambulance was there immediately.
"It felt like the police took longer to arrive, but I think they were busy looking for the shooter because they were driving the whole time," she said.
The suspects are still unknown to the police at this stage.
Lwando Nkamisa, chairperson of the SRC has encouraged students who have been affected by the shooting to visit the counselling unit in Victoria Street, or to call the SSVO (Centre for Student Counseling and Development) at 082 557 0880.