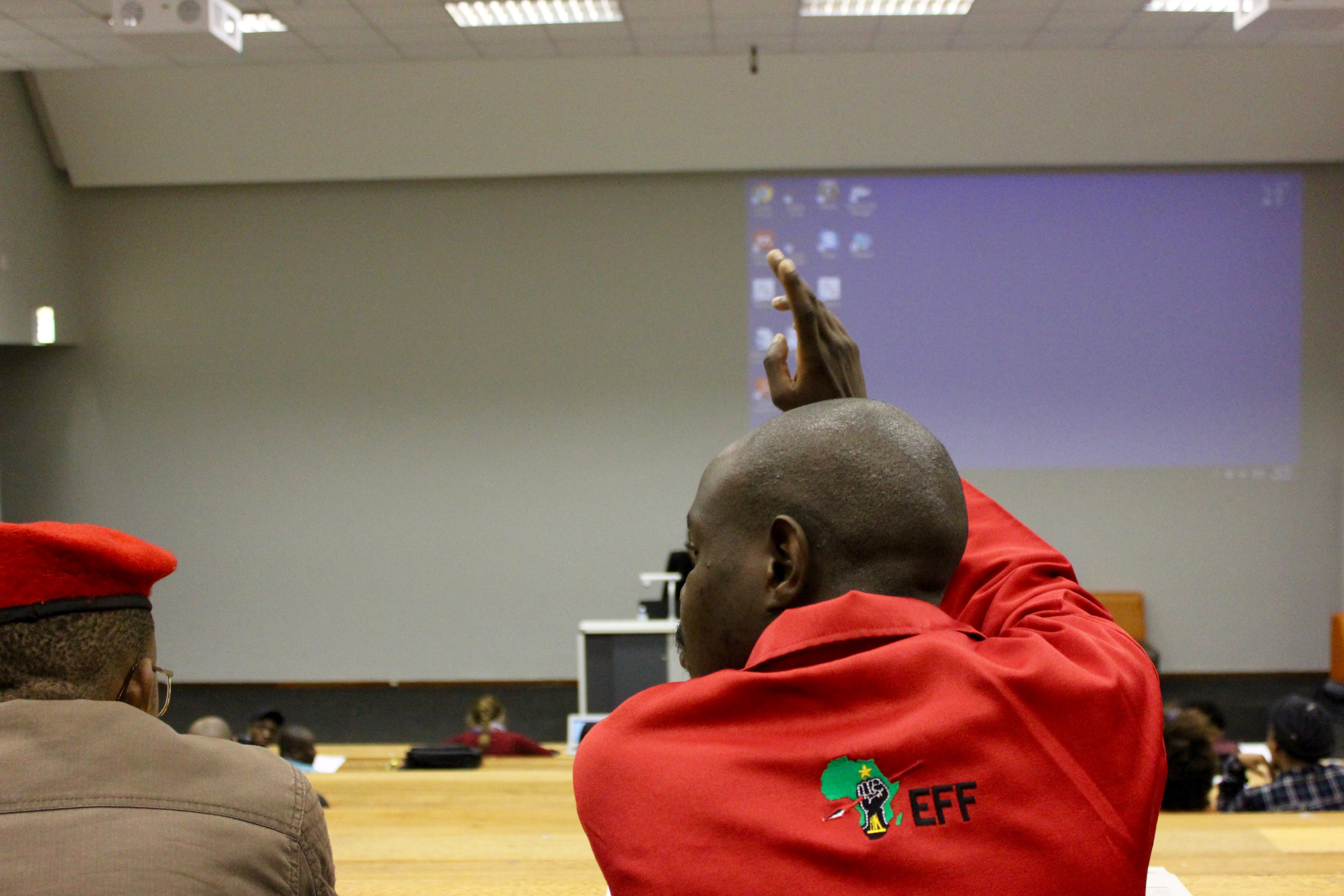 Only four SRC members show up for parliament
Ané van Zyl
At the first extraordinary sitting of student parliament for 2017/2018, the Student Representative Council (SRC) for 2016/2017 was called to account for their actions throughout their term.
The meeting was called in line with an upcoming sitting of the evaluation panel, who has the right to decrease  honorariums of the SRC by 40%, if found that duties were not fulfilled in line with the constitution.
Only Maxwell Mlangeni (Vice-Chair), Rabia Abba Omar (Societies), Reggy Kgatle (Student Success) and Yamkelani Mabandla (Womxn Empowerment) were present to answer questions from students.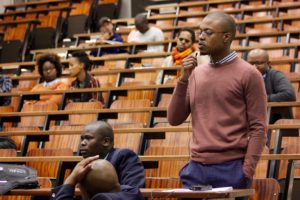 Mlangeni answered questions on behalf of the chairperson of 2016/2017, as she couldn't attend the meeting due to "academic affiliation". Mlangeni objected to the word "interim" used to describe their term of office, and claimed that the members who held office before their election could be referred to as an interim SRC.
Student parliament speaker Anthony Martin Andrews contested this point, and referred to the fact that the 2016/2017 term only lasted for 7 months. "The inference of the term 'interim' was garnered by the extraordinary term of the SRC," Andrews said.
In a short speech, Mlangeni, who was also the chair of the SRC disciplinary committee, mentioned that he focused on forging relationships within the SRC. "It was not an easy task, as there was no real unity within the members," Mlangeni said.
Mlangeni was also questioned about the reappointment of a manager for the transformation portfolio, as well as why the SRC budget was not released to students. Mlangeni commented that appointing someone ten days before the end of their office would be irrelevant, and pointed the audience to the SRC budget that is available online.
Mlangeni also pointed to the fact that it is the responsibility of the secretary general (Liana Maheso) to spread information concerning the budget and other matters to students. Mlangeni also spoke about work the SRC has done to get students registered and to decrease fees, but that there was "no favourable response" from management.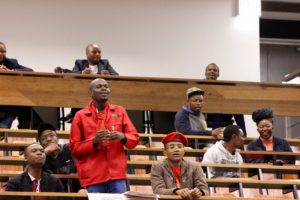 Mlangeni was challenged on this point, as Jeff Ngobeni called Mlangeni a liar, and said that Mlangeni had not made efforts to help to register students.
Bradley Frolick also questioned Mlangeni about an alleged dinner the SRC was invited to by Stellenbosch University Counsellor Johann Rupert, "the father of white monopoly capital". Andrews reprimanded Frolick for making the abovementioned statement, "implying that the Councillor is racist." Frolick rephrased the question and Mlangeni denied having received an invitation to attend such a dinner.
Andrews was later sharply criticised for using "bombastic" words in his speech, and accused of a formalistic approach to proceedings.
"We must guard against formalistic language stifling debate in the house," Frolick said.
"Not all of us understand this English of yours. Some of your words go in one ear and out the other," Ngobeni added.
Omar accounted for her work as Societies Council chairperson. When confronted about funds not paid out to the Democratic Alliance Student Organisation, Omar promised to handle the issue as soon as possible. She also talked about planned reform to application for societies, as well as de-registration.
Kgatle (Student success) was accused of not attending meetings, not handling shuttle issues and not helping students to get registered.
"How does it feel to know that you were in power, and things that oppressed us still oppress us?" Ngobeni asked Kgatle.
Kgatle commented that according to him, everyone who is in need of financial aid is getting support from the university. "If there are any needy students, I am not aware of that," Kgatle said. An outrage followed this statement.
When Andrews attempted to call the house to order, Ngobeni accused him of being disrespectful.
"You are bullying me, and don't know what you are talking about," Ngobeni said.
Current SRC member Aluwani Ramarumo plead for Kgatle to be given an opportunity to account. "Our lives are at stake here. Student success is influenced by these things," she said.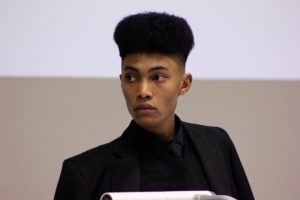 Mabandla, head of the Womxn Empowerment portfolio, also presented a short summary of work throughout the year which was received with loud applause.
Because of time constraints and a decrease in attendance, the second agenda point regarding the approval of the list of priorities for the SRC was postponed until a later stage.
Andrews also said that the Student Parliament Committee will release the full list of excuses received from ex SRC members.
Photos: James Smith
Read more: SRC vice-chair quits after 29 days.