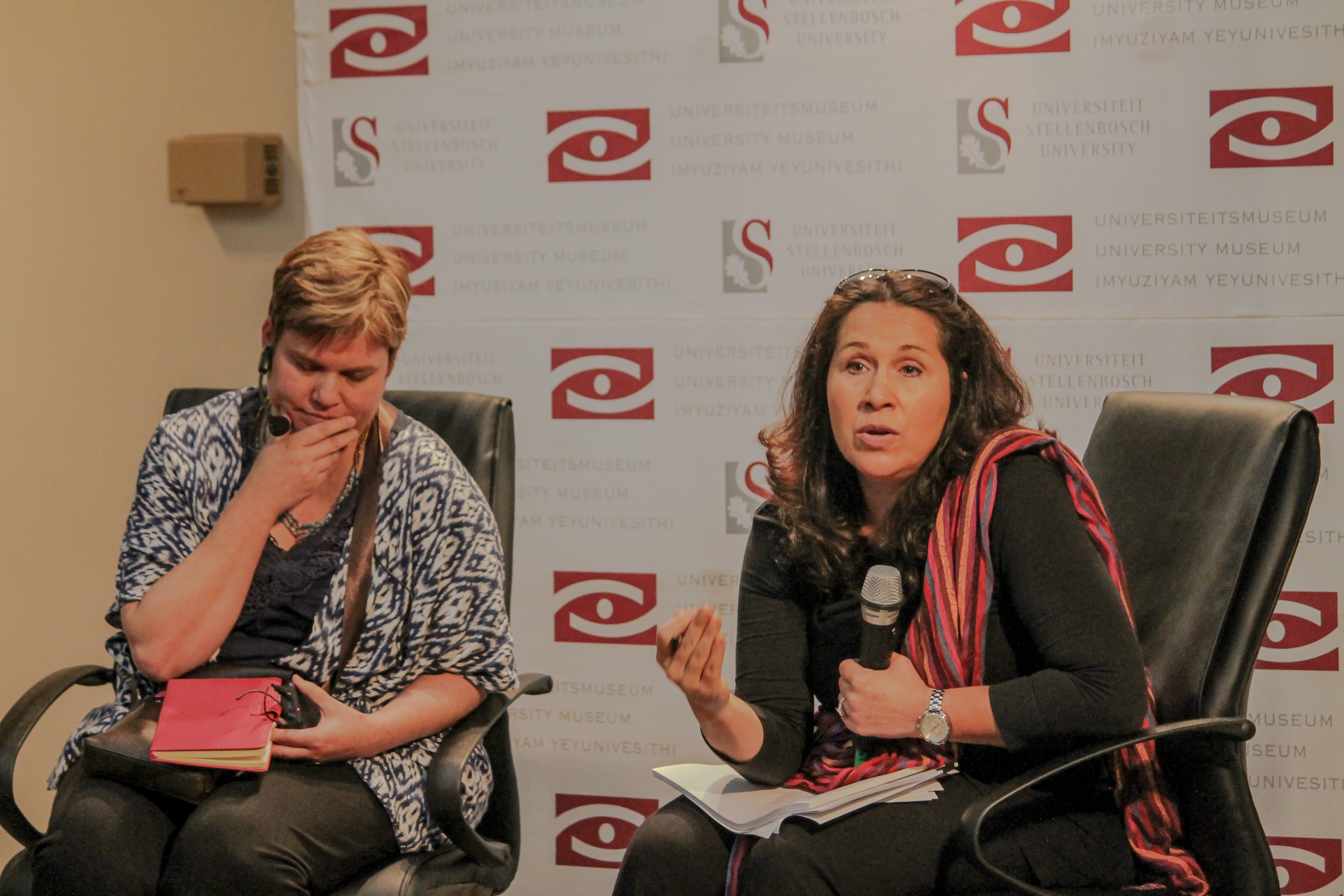 Rape culture report questioned
Ané van Zyl
It is the responsibility of men to change behaviour amongst themselves when it comes to rape culture according to Dr. Birgit Schreiber, the senior director of student affairs and the head of the task team for the rape culture report.
"It is men who need to speak back to each other. A lot of men have this problem. A lot of men go out and violate, rape and objectify women," Schreiber said.
She and Monica du Toit, manager of the Transformation Office, presented the findings of the rape culture report at the Stellenbosch University (SU) Museum on Thursday.
Schreiber pointed out that the university cannot monitor rape, but does have the ability to monitor rape culture.
"Culture is the perpetuation of rape, not the incident,"said Du Toit.
Schreiber also said that this does not make the system around reporting rape and how it works unimportant, but it is different.
An audience member asked where on campus rape is normalised.
"The report doesn't show us where these horrible people are who say that rape isn't bad," he said.
He also said that the report makes a strong accusation against students and staff of the university. "How does the report go about showing us where this is actually the case, or if it is even remotely true?" he asked with reference to the claim that rape culture is present on campus.
Schreiber replied that rape culture is a set of beliefs, thoughts or practises that fundamentally disempower, violate and disadvantage women.
"We are all guilty of it when we hear jokes that we don't speak to, when we laugh at the pom-pom girls. We think that it's okay. In this culture, women are systematically violated and we're all responsible for it," Schreiber said.
Du Toit added that "every time you ask what someone was wearing or why she was out that late, you should think rape culture. An accusation is not easy to deal with, but it is our accusation and there's no way around it.
Omri Jacobs, a member of the Student Representative Council of 2017/2018. Commented that some might feel offended when fingers are pointed at them.
"I think that is the wrong mind set. We need to get everyone involved and get everyone to take part. We should make people realise they are wrong, then they will care about these issues," he said.
Photo: Sirpitjophotography