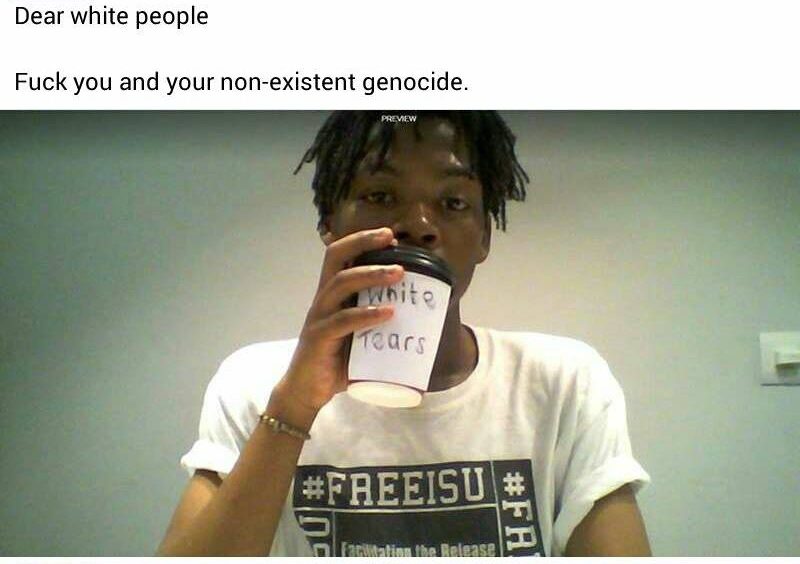 Equality Unit investigating "alleged racist commentary"
Ané van Zyl
Stellenbosch University (SU) student, Lonwabo Nkonzo, is being investigated by SU's Equality Unit after complaints surfaced concerning an alleged racist Facebook post.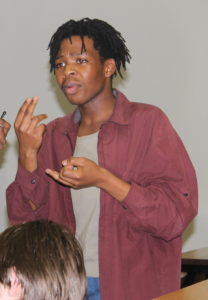 Nkonzo sparked controversy when he posted a photo on Facebook with the caption, "Dear White people, f*ck you and your non-existent genocide" on Monday. The post was made on the same day there were protests against farm killings in the country. In the photo he is holding a coffee cup with the words "white tears" written on it.
According to Martin Viljoen, SU spokesperson, the "alleged racist commentary on social media by a student of SU has been referred to the Equaliy Unit, which will investigate and make recommendations under the Unfair Discrimination and Harassment Policy."
Although Nkonzo's privacy settings on Facebook doesn't allow the public to see the post, a screenshot was submitted on anonymous posting site Stellies Rage, accompanied by the caption "Please tell me how this isn't worse than the Nazi-posters? Seeing this on a public platform written by a student of SU is disturbing. #nameandshame".
Nkonzo was interdicted and suspended in 2016 after taking part in protests related to #FeesMustFall, and participated in a hunger strike after the suspension.
According to Viljoen, SU strives for inclusivity and condemns all forms of racism, as well as any attempt to polarize the campus community.
Photo: Ané van Zyl