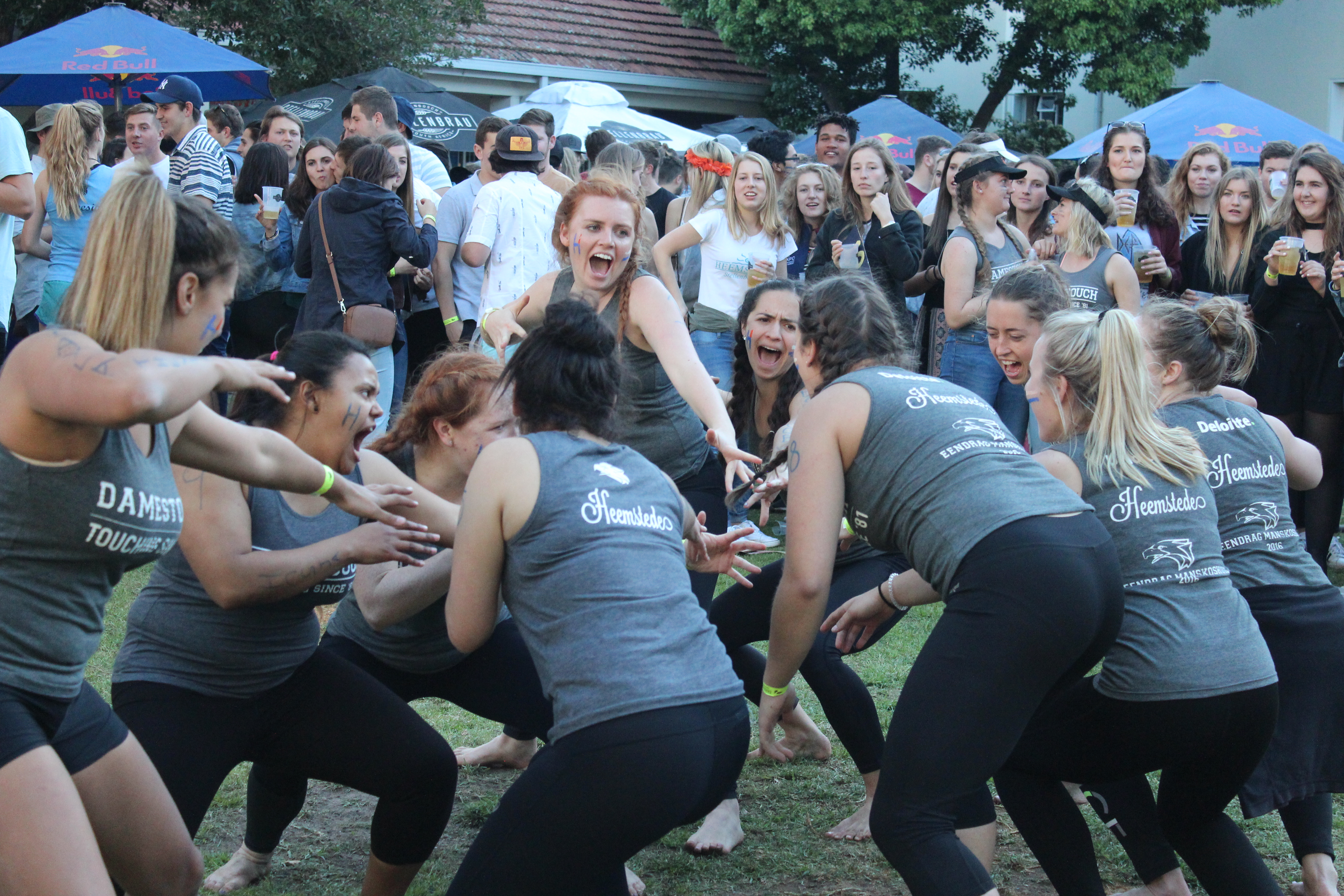 Touch-rugby vir vroue deur vroue
Wianda Gilliland
Hierdie jaar het Damestouch die partytjie op 'n nuwe manier aan die gang gekry. Hierdie geleentheid, wat jaarliks deur Eendrag georganiseer word, behels dat  dameskoshuise en PSO's spanne inskryf om deur die dag touch-rugby wedstryde teen mekaar te speel. Die dag word dan met 'n partytjie geëindig waar bekende kunstenaars die skare aan die dans hou.
Wat hierdie jaar se Damestouch egter laat uitstaan, is die suksesvolle pad drive wat plaasgevind het in samewerking met die nie-winsgewende organisasie, Periods for Hope.
In samewerking met die Stellenbosch-gebaseerde organisasie, Grumbling Tummies, is 'n bedrag van R13 000 is ingesamel om minderbevoorregtes te voed.
Die 12 dameskoshuise of PSO's wat die meeste sanitêre doekies ingesamel het, het kwalifiseer om aan die dag se wedstryde deel te neem. Elkeen van die 12 seksies in Eendrag moes 'n span afrig.
Volgens die Damestouch-organiseerder, Kesley Kaps, was sy visie vanjaar om nie net die groot platform wat hierdie instelling geraak het te gebruik om 'n positiewe impak op die gemeenskap te maak nie, maar om ook die "goeie aspekte te behou wat Damestouch nog al die jare so suksesvol gemaak het".
Volgens Kaps bied Damestouch iets vir almal. Dit is hoekom dit al sedert 1981 só 'n bekende gebeurtenis in Stellenbosch is. "Daar is sport, goeie musiek en gees."
Hierdie jaar het Heemstede weer die toernooi gewen, maar Nemesia het die meeste sanitêre doekies ingesamel.
Suid-Afrikaanse kunstenaars soos Opposite The Other, Dean Fuel, DJ Mogey en Chunda Munki, het opgetree.
"Ek is baie opgewonde oor die toekoms van Damestouch. Ek dink daar bestaan groot potensiaal in gemeenskapsprojekte soos die pad drive en Grumbling Tummies. Ek glo dat ons met die toekomstige Damestouchies nog 'n groter impak op die gemeenskap kan maak." sê Kesley Kaps.
Die fondsinsameling in samewerking met Grumbling Tummies om minderbehoeftiges te voed is nog oop tot Vrydag, 22 September. Om by te dra, gaan na die skakel https://www.givengain.com/cc/damestouch2017/ .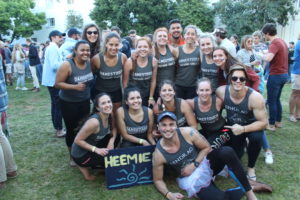 Heemstede het die Damestouch-toernooi vanjaar vir die elfde keer gewen.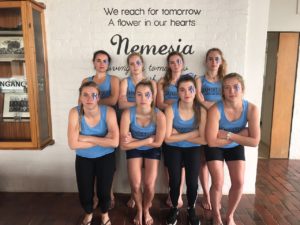 Nemesia het die meeste doekies ingesamel.Foto's: Inge van Tonder