Annerine Snyman
Maties finished third on the Varsity Netball log after beating Madibaz convincingly, 54-29. Maties used their home advantage at the packed Coetzenburg indoor centre to the fullest by making a clean sweep of log points for the match.
The match took place on Monday 25 September, forming part of round seven of the tournament.
Charmaine Baard, goal shooter for Maties, won the Best Shot Award and was once again a mainstay for the team's massive point difference. Baard and Nichole Taljaard, goal attack, have proven their importance in the Maties camp.
Other outstanding players include Stephanie Brandt, the goalkeeper, and Carla Werth, the centre.
Madibaz were able to keep up since they also managed to continue scoring in both power plays. Jeanie Steyn, the Madibaz goalkeeper, walked away with the Player of the Match award.
Maties solidified a semi-final against Tuks, taking place on 2 October in Pretoria. Even though Maties lost against Tuks during round four of the tournament, it was a narrow defeat after the match's goals were reviewed.
Following the previous two rounds of victory, Maties is believed to have the confidence to take on Tuks and possibly qualify for the final.
Maties played in the 2015 final against NWU but lost out on lifting the cup. NWU is set to face Kovsies in the other semi-final on 2 October in Bloemfontein. These two teams also faced each other on Monday, where NWU took the win with a score of 48-44.
According to the Varsity Sports app, the Varsity Netball final will take place on 9 October at 18:45.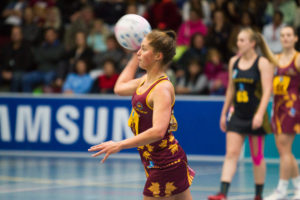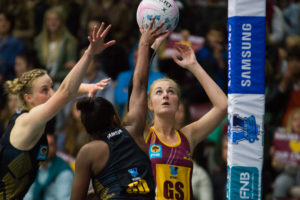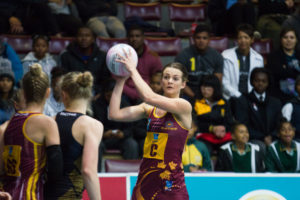 Photos: Varsity Sport