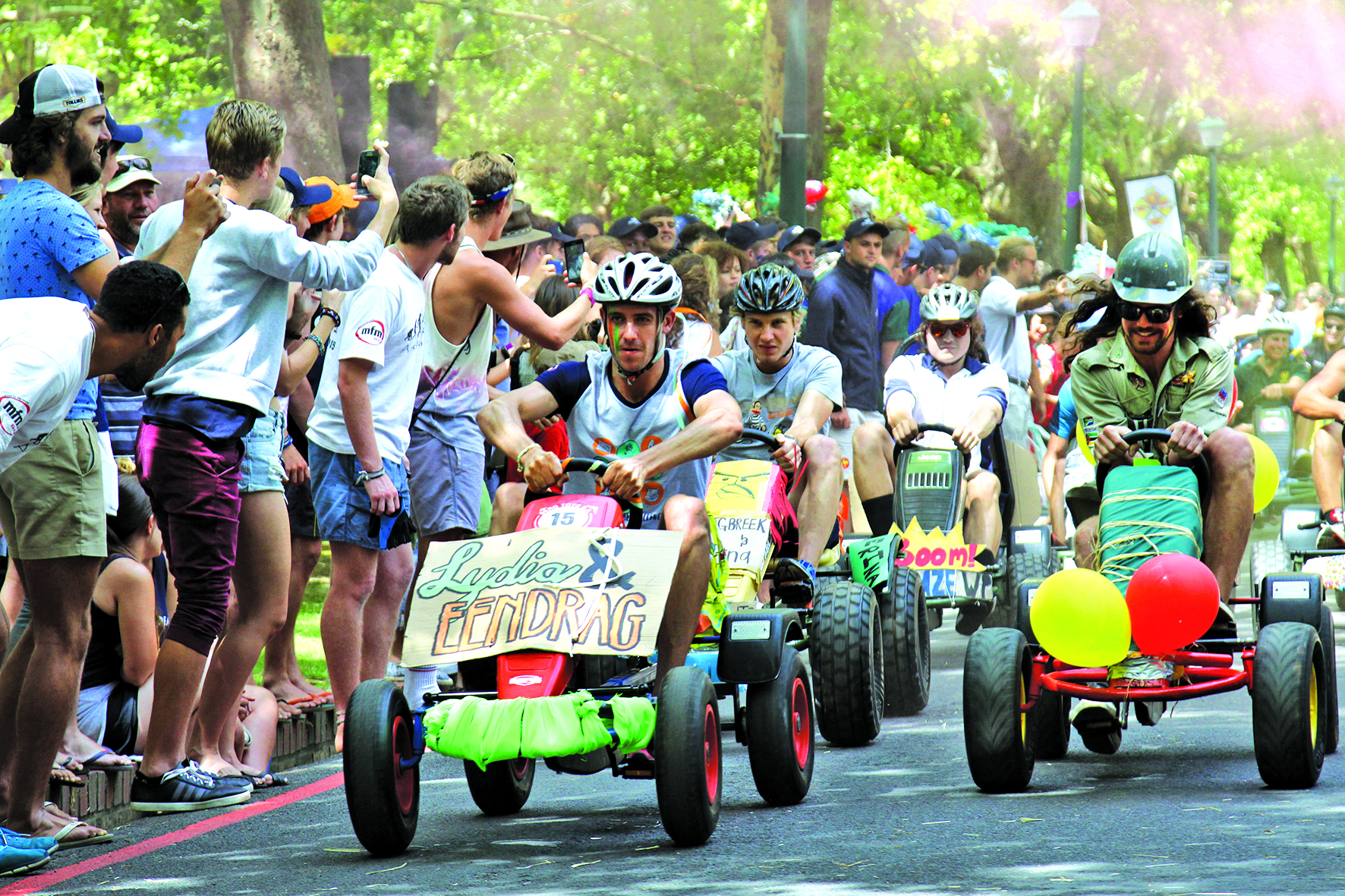 Tess Vengadajellum
The annual pedal car race, Trapkarre, will see students and competitors line the streets of Stellenbosch on Sunday, 30 July.
The Engineering Committee (ISR) made a joint decision at a previous MAD2 meeting to keep the event in the faculty, meaning that participation will only be open to engineering students. The race was initially an Engineering event until recently being a residence event during welcoming week.
The routes are different this year's event and will see drivers race around faculty buildings and make use of the newly built facilities around the Engineering faculty.
"We're still following the same formula and it's still a Trapkarre race," said Pieter­ de Villiers head of Trapkarre, a sub-committee under the ISR.
Industrial Engineering lecturer, Prof. Andre Van De Merwe, reminisced about past Trapkarre events: "I think bringing the event back to the Engineering is really great. Originally it was a design, build and race initiative. In recent years, the MAD2 layout was just to race, and the engineering aspect of the Trapkarre was removed, which defeated the objective."
The event will start at 10AM followed by a briefing and the teams will be able to plan after seeing the layout of the route. The race is divided into two sections namely the sprints and endurance race.
The winner will be based on a combined effort from the five teammates, who each have a turn to race around the track. In terms of the endurance race, the teams will be given two hours to compete and the team with the most laps within 2 hours will win the endurance race.
The DBV will be the charity supported by the event.  Each team that enters will be required to donate three bags of dog food.
"It's going to be a good day, with good music and an event which gives one a break from the mundane," said De Villiers.