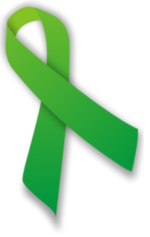 Cowboys do cry: Depression a male problem too
Hilmar Klaus Luckhoff
Major depression is one of the most common mental illnesses, affecting individuals across boundaries for age, ethnicity, socio-demographics and education level. The prevalence of depression is increasing globally – indeed, expected to become the primary cause of morbidity worldwide in coming decades. While depression is more common in women, and has traditionally been considered a "female" healthcare problem, it is now well-established that suicide rates are higher among depressed men compared to women. In fact, with increasing age, suicide becomes a distinctly male issue. Current diagnostic criteria may not be nuanced enough to detect the disease, and therefore risk, in a "male depression" subtype. These tools may also fail to reflect the problem of depression as a societal and personal one, in addition to being a clinical one.
It is therefore important to re-assess the factors that contribute to the underdiagnosis and inappropriate treatment of depression in men. Societal norms and gender roles, and how they influence the experience or manifestation of depression in men, should also be questioned. Importantly: discussions regarding mental health and gender roles cannot be isolated from discussions regarding academic performance among men.
From a young age, boys are exposed to two notions which inform their developing views on masculinity and gender. Firstly, boys are told that showing weakness is a feminine trait, and that putting on a stoic mask is the "male norm". Secondly, boys are subconsciously taught that success is linked to competition with other males for more material possessions, wealth and power. The result of this is a societal perception of masculinity which contributes to poor recognition of depression among men. The internalisation of these conventional norms of masculinity may represent a barrier impeding appropriate health-seeking behaviours and the adoption of coping strategies. Internalisation of these notions may contribute overall to men down-playing symptoms of depression and showing reluctance in discussing them with partners, friends, colleagues and family members.
Depression should be described, understood and managed in gender-sensitive terms. Amore focused approach is required to counteract the reluctance men often show in "opening up" about their own experiences and emotions. This solution should place the emphasis on the normalisation of depression as a common neurobiological illness – exactly what it is – as well as male-positive values and peer-support.
From a university viewpoint, it is important for staff and students to consider to what extent depression affects academic performance, and how this is in turn related to flawed perceptions regarding masculinity. All male students should recognise their responsibility to have real courage and show potential vulnerability in discussing depression among their male peers. It is only by confronting perceptions of both masculinity and mental illness that we as society may address the issue of depression among men head-on.
Luckhoff is a writing consultant at the SU Writing Lab. He completed an MPath and HonsBSc (pathology).