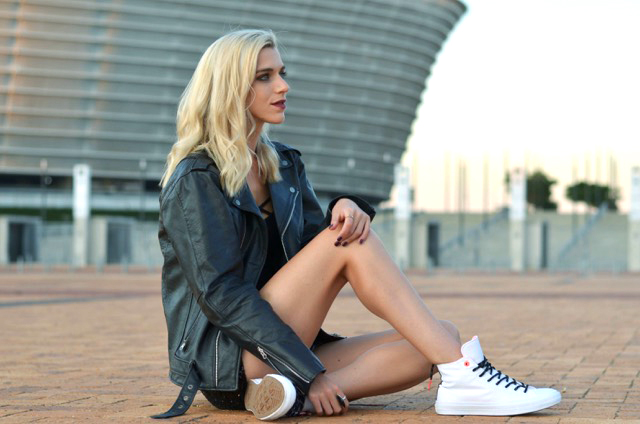 Blog van die week: Glitz and Grammar
Wianda Gilliland
Die stylvolle Kaapstad-blogger, Anja van der Spuy, span meer as net mode en skoonheid in om haar blog, Glitz and Grammar, een van die gewildste blogs in Kaapstad te maak.
Met haar vlymskerp humorsin en doodeerlike opinies oor enige onderwerp, van politiek en celebs se modekeuses tot haar persoonlike lewe en period struggles, is Glitz and Grammar 'n blog met 'n eiesoortige karakter.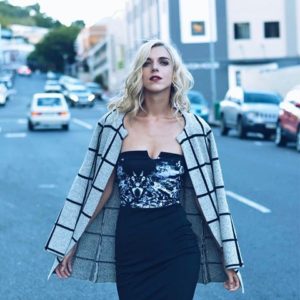 Anja het haar blog in 2012 as 'n kreatiewe uitlaatklep begin, ná sy besef het haar werk het haar nie heeltemal gelukkig gemaak nie.
"Ek het my blog geskep om 'n plek te hê waar ek kreatief kan wees sonder enige beperkings. Dit was ongelooflik bevrydend," vertel sy. Die blog se sukses het haar gehelp om haar tweede werk te kry.
Sy beskryf die inhoud van Glitz and Grammar as skerp, eerlik en humoristies. Glitz and Grammar is propvol artikels en resensies oor die nuutste modes, skoonheidsprodukte en tong-in-die-kies nuus oor bekendes. Wat Glitz and Grammar uniek maak, is hoe Anja haar persoonlikheid en lewe deel deur net haarself te wees en haar blog as haar eie persoonlike verhoog te gebruik.
"Ek dink waarop ek die trotste is, is dat ek altyd eerlik is en dat ek nie bang is om meer ernstige onderwerpe aan te pak nie. Ek sal skryf oor die nuutste modes en twee posts later sal ek my lesers vertel oor my persoonlike lewe."
Volgens Anja is pop culture en 'n lekker skinderstorie haar gunsteling onderwerpe om oor te skryf.
"Ek lees vandag nog Huisgenoot van agter na voor!"
Op haar blog sal jy 'n paar rants teëkom, waarin sy gekskeer met beroemdes en hulle eienaardige uitrustings. Gaan soek gerus vanjaar se Oscars Red Carpet Rant en Grammy Awards Red Carper Rant as die akademiese stres jou onderkry en jy 'n giggelsessie nodig het.
Anja is 'n trotse Kapenaar en sy sê Kaapstad se skoonheid is 'n groot kreatiewe inspirasie vir haar blog.
"Die stad het 'n ongelooflike vibe wat mens laat voel dat jy altyd jou beste self wil wees. Soos Alicia Keys sing oor New York, 'these streets will make you feel brand new!'"
Glitz and Grammar het iets vir die modebewustes, die nuuskieriges en die grapjasse. Besoek haar blog op glitzandgrammar.co.za.
Volg haar ook op Instagram: @anjawintour en Twitter: @AnjaWintour.